Profile of the company PK-MOT is the production of first aid kits . Our assortment consists mainly of first-aid kits for cars , buses , industrial , pre-medical first aid and COMBI kits . We also sell car accessories . We have existed on the Polish and foreign market for many years. The beginning of our activity dates back to January 1991. So we have been with you for more than 25 years, and as adults we can offer much more than those who are far from coming of age.

What we want to share with you is: a wide range of high quality products, experience and flexibility to meet your requirements. At your request, we are able to make special prints on the packages of first aid kits (for example, with your company logo) and equip them according to your needs, of course, acting in accordance with the letter of the law. To date, our biggest volume result has been the production of up to 10,000 first aid kits per day!

Our company has become the leading one in this industry in Poland. The plant is located in Węgrów – 80 kilometers from Warsaw. Easy access, high quality of services offered, and large production capacity have made us a stable and rapidly growing company.

We invite you to familiarize yourself with our offer. We hope that it will be the beginning of a fruitful cooperation!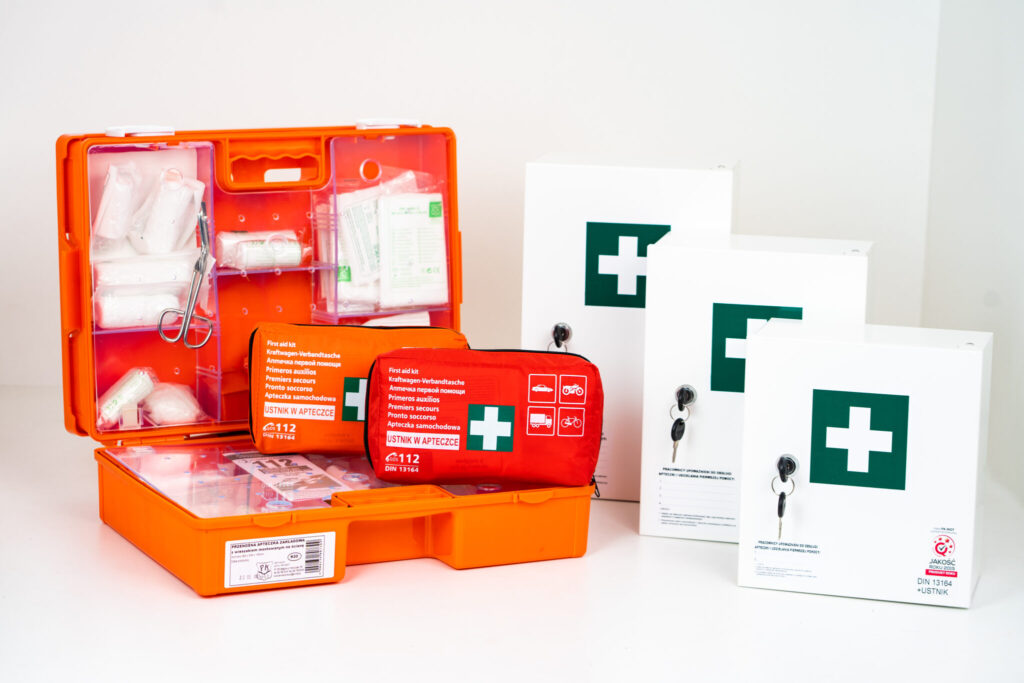 We invite all interested parties to cooperate with our company.